Image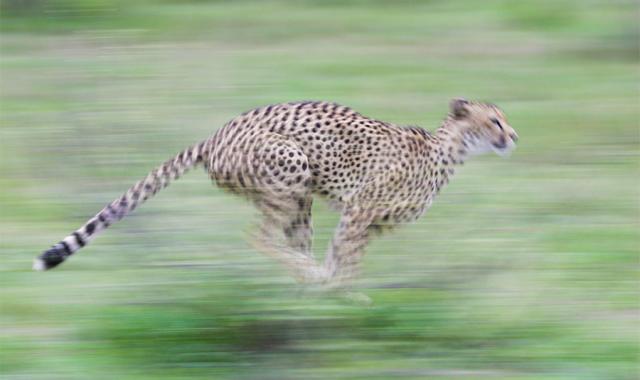 Making a good first impression with potential members doesn't start when someone walks through the front door. It begins online in the digital world. As such, your website better be fast. Some of our clients had these things to say when they first reached out to us. Do any of these comments reflect your thoughts on your website?
"I built the site myself and I am not a technical person so I had no idea what I was doing."
"I had a company that said they had fast sites build my site. Now I know they weren't exactly forthright."
"I never realized site speed was a thing until you brought it to my attention."
"I didn't realize it was possible to have a site that performs 400% better than my current site."
Website speed (performance) is the first thing we consider in everything we do at sitewright.io. There is a lot to consider when it comes to the performance of your site. Let's begin with a definition of page speed, how it affects SEO, and how you your gym or fitness studio can benefit from improvements. 
What Is Page Speed?
Page speed measures the amount of time it takes for content on a particular webpage to load. It's easy to get this term confused with other words related to site optimization like "site speed," which refers to the average loading time of more than one sample page on a given site. Page speed, on the other hand, specifically refers to the loading time of a singular webpage. Many factors ultimately determine page speed, including server quality, file sizes, image compression, and more.
That being said, there are some important distinctions to be aware of when talking about this metric. While having a seemingly straight-forward definition, there are different ways to measure page speed. Here, we'll outline three of the more common examples: 
Time to First Byte (TTFB): This metric assesses how long until a page begins the loading process. 
Do you know that white screen that sometimes appears just before a web page fully loads? TTFB  in action. 
Fully Loaded Page: This measurement examines the time for 100% of the desired page to load. This is the most direct way to measure page speed. 
First Meaningful Paint/First Contextual Paint: This is the time needed to load a sufficient amount of resources on a webpage to actually read what's there. 
This is an important metric because it gives users the ability to better understand how site visitors experience and interact with the webpage. For example, maybe page speed insights suggest a blog post takes 15 seconds to load. While that might seem like a lot of time (which it is), this page speed metric doesn't give you enough information alone. 
It might turn out that visitors are met with the first meaningful paint in two seconds, so they interact with the page quickly. 
Page Speed and SEO 
If you have any hopes for ranking your site high on Google searches, then you should focus on improving your site's page speed. Page speed insights can give you an accurate idea of how your site will perform with search engines.  
To claim that coveted spot on the first page of Google, your page speed will need to compete with the loading time of the top 10 organic page results. Otherwise, your page will be relegated to the second or third page of Google where most searchers never venture.  
Google puts a premium on page speed because it's a way of determining a site's quality and gauging the user experience. Sites that perform well with this metric are rewarded with a high ranking. When optimized, page speed leads to more traffic from organic searches and, ultimately, a more successful website overall. 
While it's fairly easy to explain, you can better grasp the impact of page speed on SEO by taking a look at some real numbers. Fortunately, Backlinko conducted a thorough study that examined 11.8 million Google search results and the metrics of the top 10 pages. The purpose of the study was to determine which characteristics were common among the top-performing sites. 
The results quickly supported what SEO experts assumed all along: page speed plays a major role in ranking sites. The quicker your page loads, the higher it'll rank in Google search results. In the study, all of the pages that ranked highest for a particular search had quick page speeds. It was evident that site creators had made an extra effort to optimize their loading time.
The study also found a connection between top-ranking pages and low bounce rates. Results on the second or third page of Google seemed to have notably higher bounce rates. These findings were confirmed by Google's new industry benchmarks for page speed. According to the document, pages with longer load times experience higher bounce rates.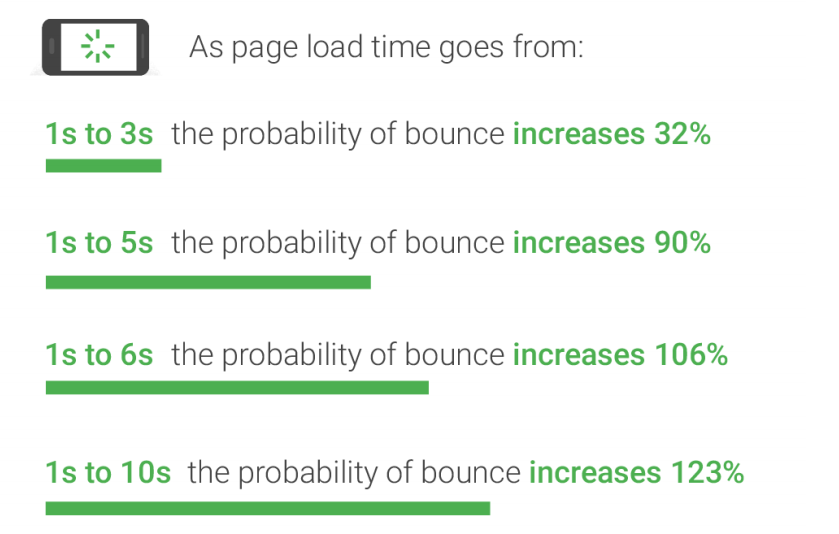 As you can see, pages that take longer than even five seconds to load can expect a bounce rate of 90%. With each second beyond that, the chances of someone leaving your page before it loads raises exponentially. As a gym or fitness studio owner you can't afford a bounce rate that high. You likely don't have enough traffic to be able to still get leads when people are bouncing off your site regularly. So what at the benefit to you of a faster site?
4 Benefits of Speeding Up Your Fitness Website 
Increase Sales: One of the main reasons you should be performing speed testing on your site is because it can allow you to have more sales and grow your business. If your site is responsive and fast then people will spend more time browsing the items you're selling and are more likely convert to a member. 
 
Boost SEO Rankings: A faster fitness website also means improved search rankings. Google takes the speed of your website into account when ranking you amongst similar websites and is more likely to make your site easy to find if you have a faster load time. A higher ranking means increasing your organic traffic, which can boost your sales overnight.
 
Improve Customer Satisfaction: If your customers can quickly jump to different pages on your site without any lags, they're more likely to be satisfied with the user experience. Having happier customers means increasing your sales and allowing them to become more loyal to your brand over time. If your customers are satisfied, they're more likely to recommend your business to other people and you can obtain more customers by word of mouth.
​
Protect Your Paid Search Investment: Google is known to penalize your company's paid search results if your site takes too long to load. Your load time can also be used toward a gym's AdWords landing page quality score. Paid search costs can increase and there can be less ad exposure when you have a lower quality score.
I know all of this seems technical, and it is. At sitewright.io we handle all of the technical stuff so you don't have to. We are passionate about site speed so you can increase your website conversions and grow your gym or fitness studio. Schedule a time with one of our experts and see how we can improve your online presence.
Want to read how site speed can affect your bottom line?